Updated: Nov. 20, 2020
The Blind Pig has made the decision to temporarily shut their doors until the COVID situation improves and the current North Carolina capacity restrictions are lessened. At this time, we will no longer be hosting 50-person watch parties on their patio.
We're disappointed that we won't be able to host you as our Browns are in the midst of a playoff push, but we agree with the Pig's decision and hope that everyone stays safe and healthy this holiday season.
We'll share any updates here on our website and encourage you to connect with us on social media.
If you're still interested in purchasing one of our GV Artwork Carolina Browns Backers t-shirts, we have plenty of inventory available in all sizes for $25. We're looking to make these available online, but until that's up and running please contact us directly on facebook, twitter, instagram or email us at carolinabrownsbackers@gmail.com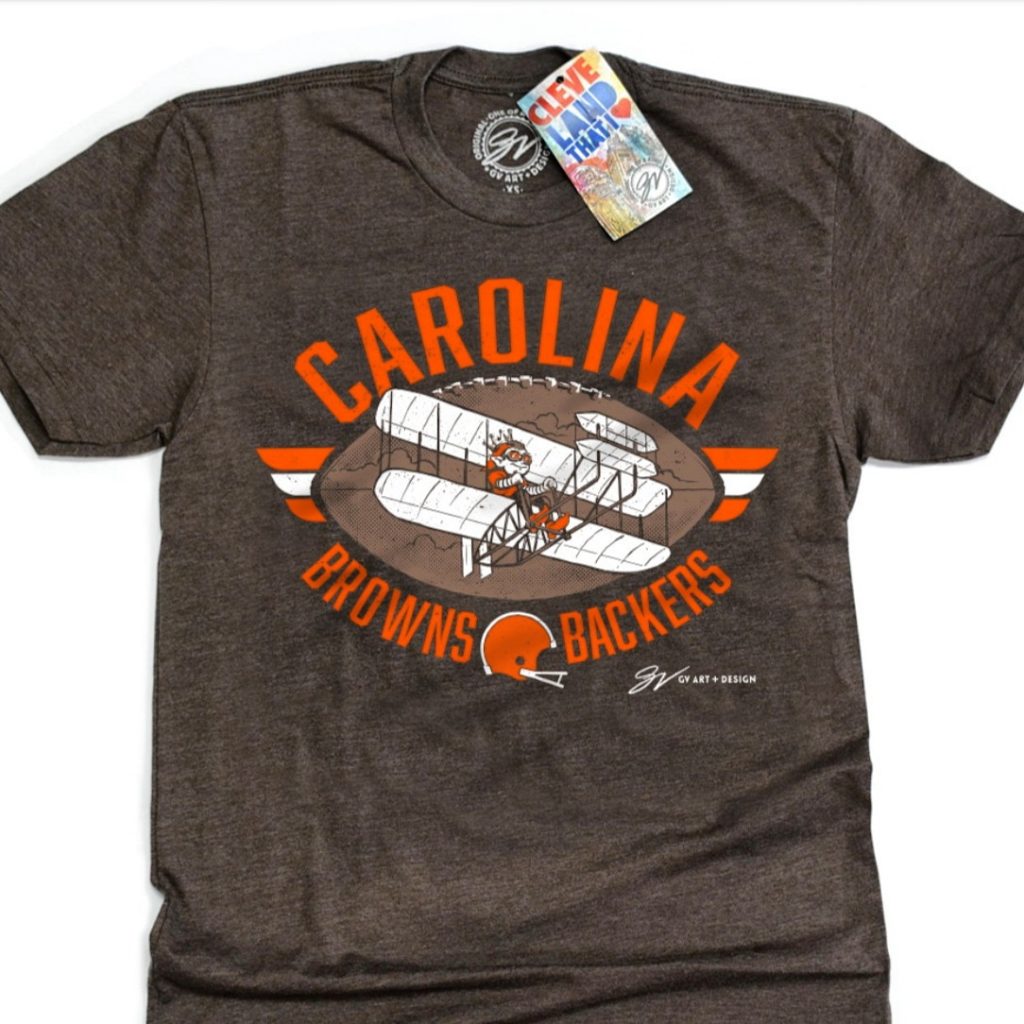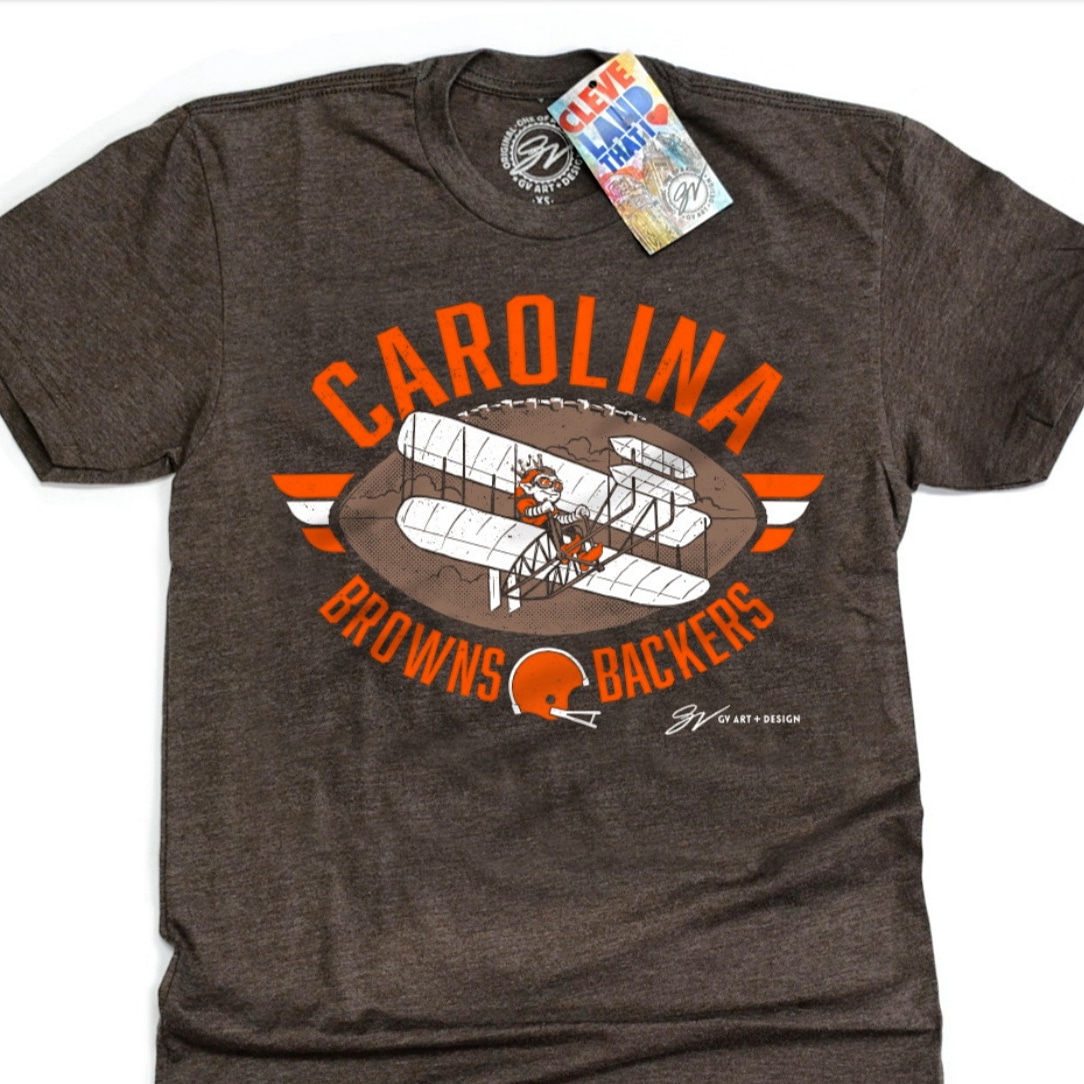 GO BROWNS!
We're hosting Browns watch parties each week but capacity is currently limited by North Carolina guidelines and outdoor seating only. We'll make 50 free tickets available each week on Eventbrite – look for those to post every Thursday evening. We share the link first in our Facebook group, so join us there for the best chance to get your hands on them.
The Blind Pig will allow additional fans into the bar as long as they don't exceed capacity restrictions, but only the 50 backers with tickets will be guaranteed entry. This will continue as long as NC remains in Phase 3. Masks are required at the Blind Pig if attending a watch party.
Pro tip: The Blind Pig's patio is attached to the Dog Bar. If the Pig is at capacity, you may be able to watch the game from the Dog Bar's patio. They also have very limited capacity available.